The ONC Guide to Getting & Using Your Health Records!
You have a right to your health record
According to federal law, you have a right to see and get a copy of your health record from most health insurance plans and health care providers, including clinics, hospitals, pharmacies, labs, and nursing homes.
Yet it can be a real challenge to get your health record if you've been cared for by multiple doctors in multiple places. Each one may have a different process for asking for and getting your record.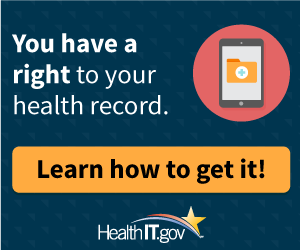 This guide to help you through the process of getting your health record. It will show you how to make sure your records are accurate and complete — and how to use them to get the most out of your health care.
---
The Usability People work with you on improving the Usability of Healthcare IT.

Together we may save a life! #SafeHealthIT